Buy High-Performance Plate Beveling Machines
from Precision Bevel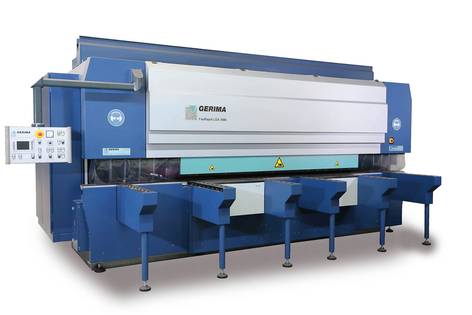 Thinking about buying a beveling machine for in-plant weld prep of your steel plate? We have just what you need!
Call 859-468-8770 today!
Precision Bevel offers another solution for beveling your metal plate for weld prep—buy your own machine.  Precision Bevel is the exclusive distributor in North America for the Gerima LGA Beveler Series.  The LGA bevelers are CNC controlled high-performance bevelers that can produce a variety of bevels on mild steel, stainless steel, duplex steel and armor plate.
The LGA Series belt grinding plate beveling machines are the ideal balance between cost and performance. They are available in three sizes up to 20′ wide and can bevel up to 4″ thick plate with an angle range between 0° – 80°. The applications are virtually endless. They feature:
Bevel angle and residual land width precisely controllable
No heat input into the material
Can process any type of metal – carbon, stainless or armor
Low operating costs
High material removal rate
Bevels up to 4″ thick plate and
Wide angle range: 0° – 80°